Portugal Smart Cities Summit is a national event that was held at FIL, Lisbon, from October 11th until October 13th 2022, with the participation of  local city councils, companies and higher education institutions(https://portugalsmartcities.fil.pt/).  
The programme includes an exhibition/fair and conferences, and last year it gathered over 12 000 visitors. The Information Sciences, Technologies and Architecture Research Center (ISTAR-Iscte) organized an exhibition featuring different projects and invited RESETTING to do a demonstration/communication action. The invitation was gladly accepted and António Galvão (RESETTING PhD Grant holder) together with Professor Fernando Brito e Abreu held a presentation at the ISTAR stand regarding smart tourism and the RESETTING project.
Specifically, it presented the tools and the research the RESETTING project is planning to develop: the main goals are to define the design patterns of Smart Tourism Tools (STT) and to classify the existing European offer in order to populate a European Smart Tourism Observatory and rank touristic offer in a Business-to-Business platform aimed at the creation of sustainable touristic packages.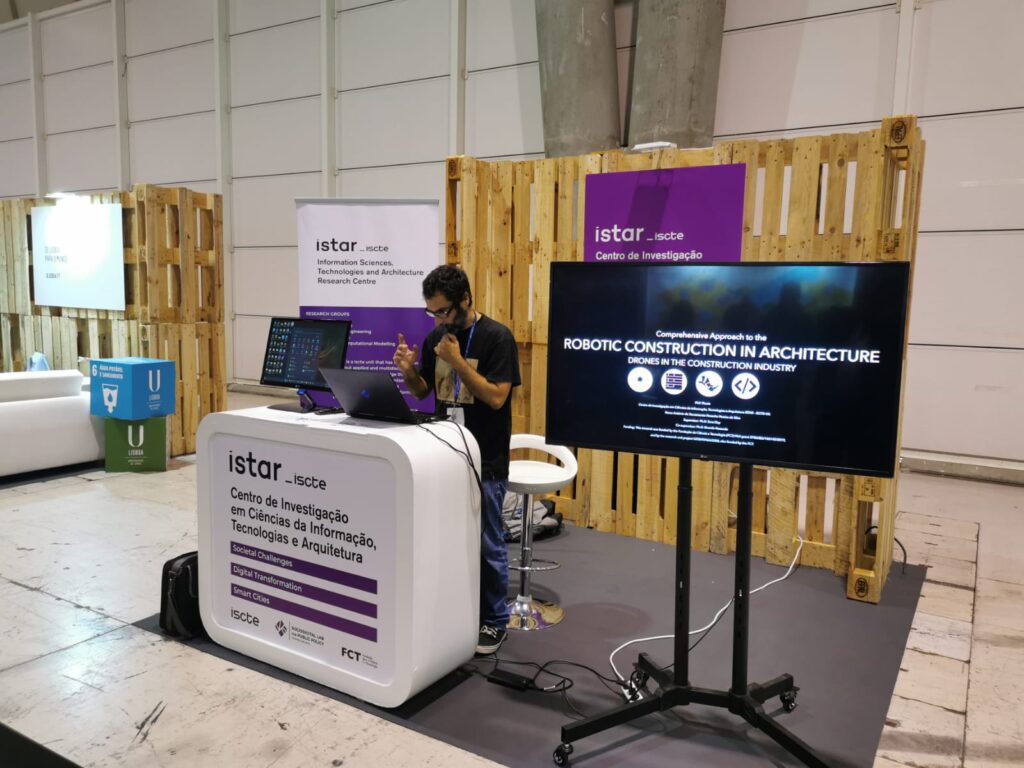 The initial literature review indicated that definitions for Smart Tourism, and Smart Tourism Tools, vary greatly from author to author with focuses ranging from technologies used to the improvements in destination management.
Because STT classification is key in ranking STT offer, and because the term is often loosely used and supported by arbitrary personal beliefs and choices, we have taken a threefold approach to derive a consensual definition for STT:
A participatory approach where we expect input from all interested stakeholders;
An AI based (still to be tested) automatic literature review to peer into the academy's definitions;
Web crawling and scraping techniques to understand the most common definitions in the digital world.
The participatory process will be achieved using a web tool, currently in Beta testing, that was officially first presented to the general public specifically in the Portugal Smart Cities Summit.
During the same event the initial prototype tool for companies to automatically classify their touristic offer was also presented for the first time.
Both tools intend to be essentially a different take on the traditional data gathering forms. The goal is to create easier to read and respond tools that trigger different cognitive responses.
The participatory tool should finish the testing stages in the next weeks and then be released to the broader general public.
The first version of the auto classification tool should also begin the first pilot tests with partner touristic companies in the next weeks, after the end of the first stage of internal validation.
If you are interested in following the development of the RESETTING consortium tools, keep following us on our website!