One of the objectives of the RESETTING project is to make the operating models of the European tourism companies more resilient through integration of innovative digitally-driven solutions, thereby improving the overall quality of the tourism experience. One way to accomplish this is to introduce AR/VR based experiences into the visiting process.
These solutions have the potential to greatly enhance the tourist experience. Some examples of them being the enrichment of cultural and historical sites visits, providing tourists with the ability to preview accommodations and attractions as if they were physically present, and fostering unique brand engagement opportunities. All of this contributes to an increased intention among potential visitors to travel.
Among the various tools that are being developed by one the Portuguese RESETTING partners, that involves ISTAR-Iscte, BRU-Iscte, and IT-Institute of Telecommunications, today we showcase a AR/VR toolkit designed to assist small and medium-sized enterprises (SMEs) in implementing such solutions. This toolkit will consist of open source software and open access APIs that facilitate the development of these solutions across various devices, as well as with the creation of content for those solutions. Additionally, detailed manuals will be provided to guide SMEs through the installation and utilization of these tools. The toolkit as well as the manuals will be made available on GitHub.
Specifically, the toolkit aims using augmented reality (AR) and virtual reality (VR) in historical visitation sites, to recreate a visitation experience closer to the original one.
The prototype under construction will be validated at the Palace of Monserrate, also in collaboration with Parques de Sintra.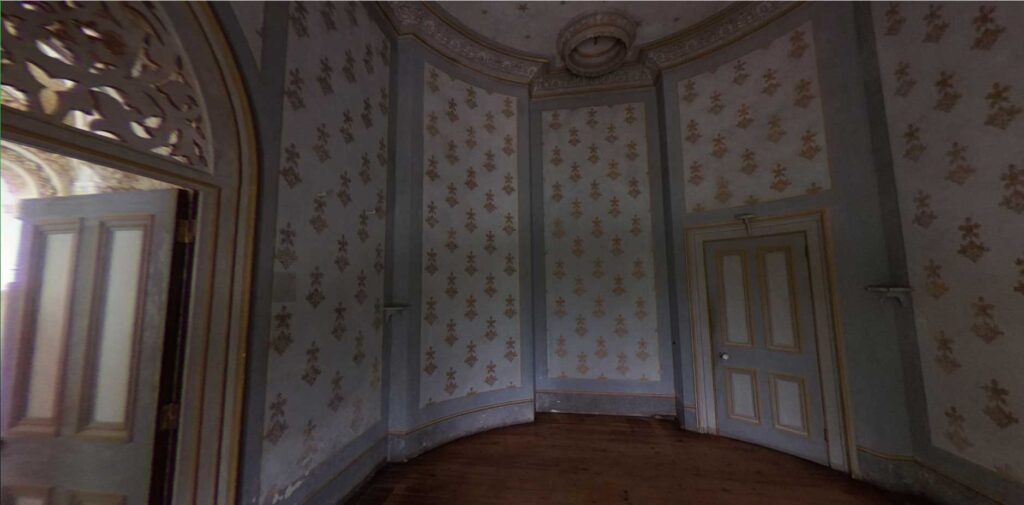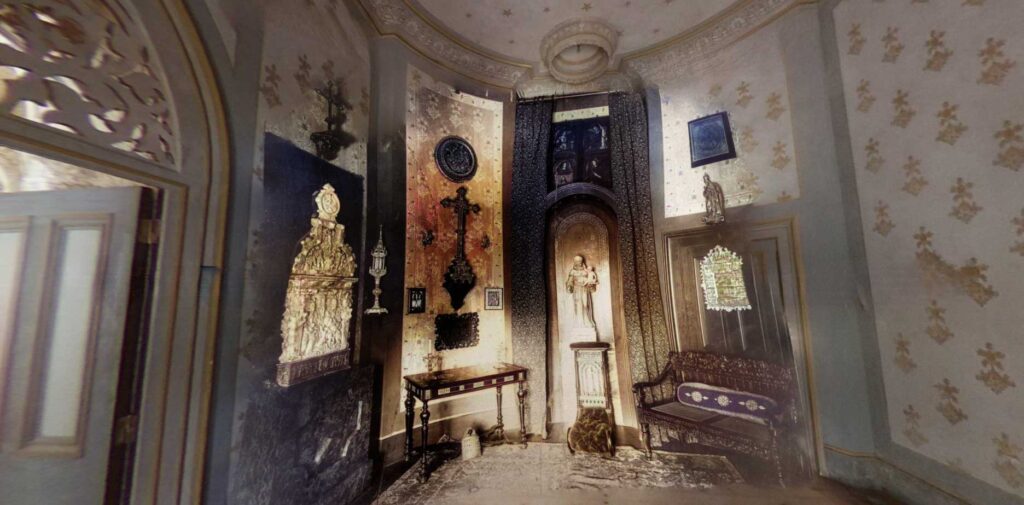 The aim here will be to recreate, using with AR/RV, a visit during the opulent phase of palace life in the transition from the 19th to the century, when the English Cook family resided there.
The palace building has recently been restored, but its furnishings have been almost entirely lost in time. The recreation will be achieved by superimposing two-dimensional photographs from the period with the three-dimensional images currently captured on site. Virtual three-dimensional replicas will also be created virtual replicas of several real objects that appear in the in the old photographs.
In one the photos you can see the current state of a room from the Monserrate palace, while the other is a part of a 360 image that has the colourized version of the old photo stitched onto a 360 image of the present.
If you are interested in the toolkits and applications being developed by the RESETTING consortium, remember that you can still apply to our third and last open call for small and medium enterprises operating in the tourism business!